Highly Skilled in Keyword Reserch Selection
Importance of Keywords Reserch
Keywords are SEO's building blocks; without them, the website can lose opportunities to gain a high ranking and many visits

Attracting a Large Number of New Visitors

Millions of searches are entered into search engines, particularly Google, on a monthly basis

Increase Visibility in The Arab World

Targeting keywords means increasing your presence in different Arab countries and being there

Strong Presence on Search Engines

Enhance the presence of your website on search engines and gain a highly competitive value
What Do We Offer In This Field?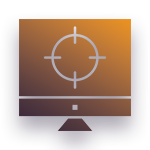 Monitor Word Performance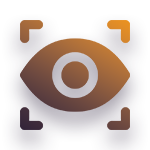 Keyword Tracking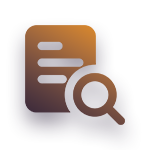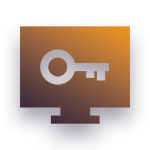 keyword Redirection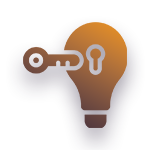 What Makes Us Stand Out Here Is Our Ability To Choose The Right Keywords For Your Website We Guarantee Accurate Results

Thanks to our great experience, our team has a very advanced SEO mindset and can predict the results almost accurately before they are obtained Keywords Specific to Your Website Content

Choosing the right keywords according to the policy and website content, so that the new articles don't conflict with the existing ones, but we always advise opening the door for diversity in building and publishing Arabic content Access to All Competitor's Data

We use more than 80 SEO tools which help us access more than 90% of competitors' data Advanced Keyword Discovery Skills

Our team has unique and exceptional skills as a result of their great experience in selecting the golden keywords in the Arab world and making a qualitative leap in the visitors to your website
It's Time To Make a Leap In Your Website Visitors
What's great in the Arab world is that competition is easier on search engines compared to foreign countries, due to the ignorance of a large number of Arab websites of SEO techniques and extracting keywords to target them, and this gives you a great opportunity to gain a large number of new visitors from different lengths in the Arab world
Do You Want To Hold a Meeting?
If you have any questions or inquiries about the service, just set an appointment to meet and communicate with us Fill out the form
Get An SEO Report For Your Website
Keywords through which your competitors attract a large number of search engine visitors
Frequently Asked Questions
Why competition is easy in the Arab world?
Competition is easy in the Arab world because many Arab sites lack the experience or even knowledge in this world and therefore do not work on it, which reflects the ease of competition on Arabic search results
Is it possible to target only a specific country from the Arab world?
Yes of course, you can target only a certain population of the Arab world, for example, Egypt or Saudi Arabia, by extracting the search keywords used there to build targeted articles.
Is the keyword service the most important?
Yes of course, Yes, keyword services are one of the basics of SEO, as it allows a website to attract a large number of visitors by targeting high search rate keywords, thus making it one of the most important services
What about the difference in dialects in the Arab world?
Regarding the difference in dialects in the Arab world, articles and keywords that we focus on are in Standard Arabic, so the words do not differ between countries and can be read easily regardless of the visitor's country