Rank Local Search Results
Doubles Your Brand's Profits
Achieves Maximum Presence and Local Spread
Wider spread on search engines in your local country Overtake Local Competitors

Ranks above your local competitors and captures their visitors Doubles Your Local Profits

More local visitors means more local profits Ease of Access to Your Local Audience

Ranks local search results in your country Spread in Your Country

Target your national audience
Outstanding services in improving your local presence on search engines. Comprehensive, reliable, and high-accuracy service
01
Building and Improving Local Pages
02
Targeting Local Search Keywords
03
Preparing Local SEO Reports
04
Building Local Links and Reputation
05
Building and Managing Citations
06
Building Local Signals (Directories and Listings)
07
Analyzing Local Competitors
08
Building and Managing Comments and Reviews
09
Building and Publishing NAP (Name, Address, Phone)
10
Building and Managing Citations
11
Building and Improving Google My Business
Applying best practices in building and improving Google My Business in case of presence
12
Checking and Auditing Local SEO Status of the Website
A comprehensive analysis of the website's local presence on search engines and extracting all the loopholes to work on them

Increase Digital Spread
Double your local reputation and digital spread

Be In The Top of Search Results
Be present always at the forefront of local search for the products or services you offer

The Ideal Local Site
Achieve a qualifying site that ranks and excels locally on search results with us
Your Audience Is Searching For You!
Many of the residents of your area conduct daily searches for local products or services and they are waiting for you to meet their demands, what are you waiting for?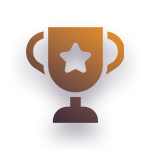 Easy Arab Competition

Large Local Audience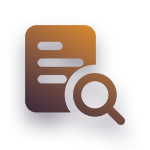 Many Local Search Keywords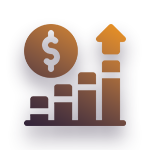 Rise of Local Search Operations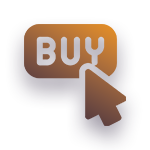 Potential Purchase Operations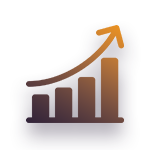 Rise of Local SEO Profits

Local SEO Services
Start From 800$/monthly
Local SEO services help your businesses and companies to be more visible on local search results in Google
Enhancing Site Presence Locally
Building and Improving Targeted Local Pages for the Local Audience (local on page SEO)
Managing and Creating Positive Comments for the Establishment (reviews building and management)
Preparing specialized reports and issuing recommendations.
Building and Improving Google My Business
Building Necessary Citations and Listing Sites
Handling All Technical Issues
Our Most Notable Achievements to Date
How is Your Local Presence Today on Google?
Check the status of your website today on the local level within your business's scope, just enter the website link on the report page